What:
Free Tutoring
Location:
"Chinmaya Haridwar" 3551 NE John Olsen Ave or "Zoom"

For elementary & middle school English Language Learners (ELL) students!
"Coronavirus Lag"
Online learning issues are the educational pandemic that affects immigrant students the hardest. We have found it important to help them when they are younger to give them a head start in their academic studies.  Our Highschool students, under adult supervision, will tutor ELL students in math and English.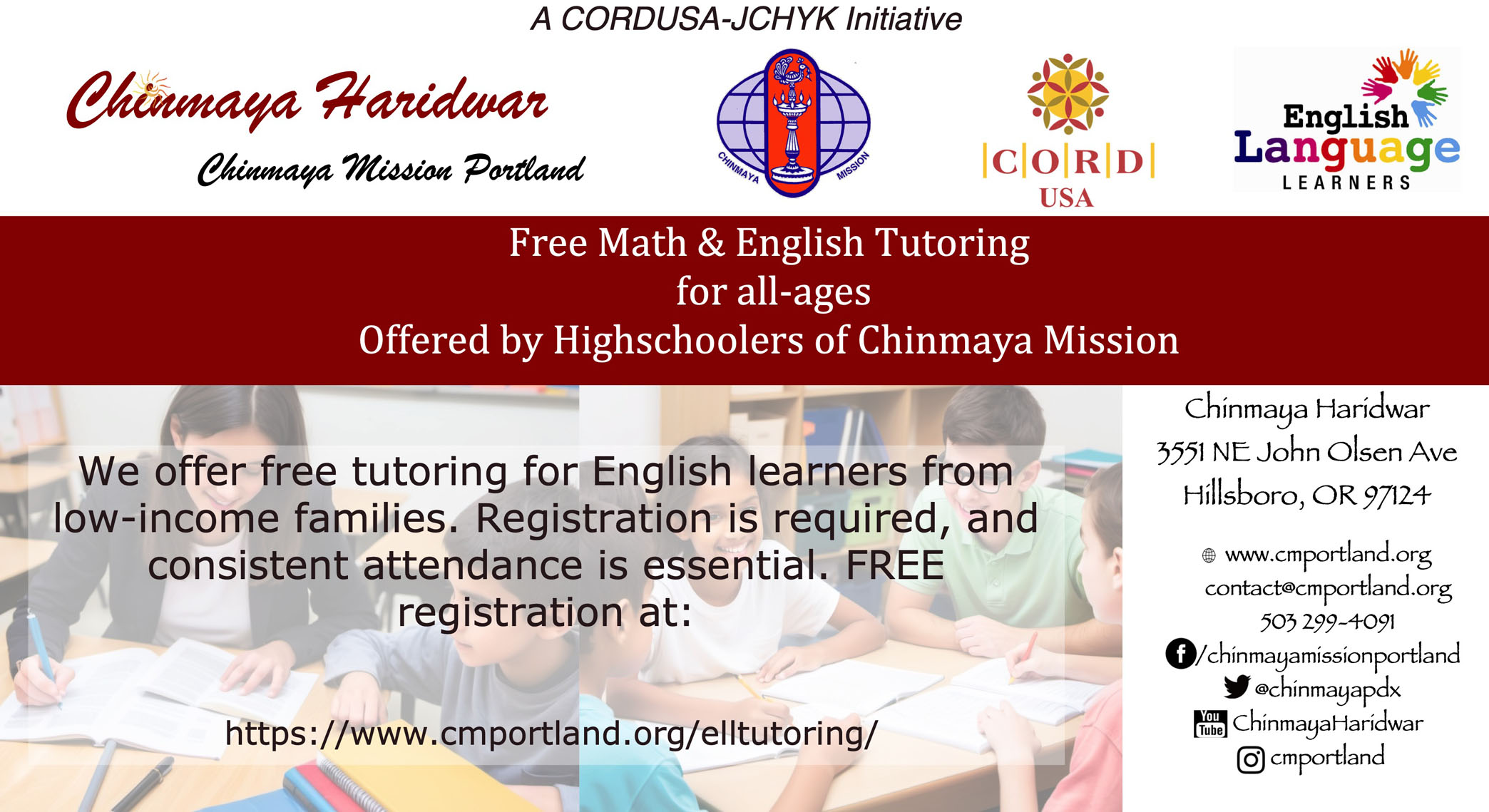 We offer free personal tutoring for English language learners (ELLs). Prior registration is required. For maximum benefit, it is necessary to continue and no drop-in is allowed. Please contact us for more information. You can register at