When:
Every Saturday
Location:
"Chinmaya Haridwar" 3551 NE John Olsen Ave

Volunteering Opportunity Exclusively For Our Sponsors!

Signup Required
Develop noble and enduring qualities. Watch in others for weaknesses that you should guard against, in yourself. Love all. Serve all. Love creates and lust destroys the peace in the heart of man.
– Swami Chinmayananda
Hari OM!
On Saturdays, we cook for a homeless shelter…
Since 2013, we have been collaborating with Transition Projects to serve Portland's most vulnerable residents. Volunteers cook and serve meals at a homeless shelter, for about 100-120 residents, every Saturday. Few service projects do as much immediate good or offer such a meaningful, personal experience as volunteering to prepare and serve a meal to people in need.
*During the COVID-19 pandemic, all meal providing is "delivery only," and volunteers cannot enter the shelter to cook or serve. We are cooking either at home or at Haridwar following all COVID-19 guidelines. If you are interested in volunteering, please contact us and we will connect you with Ravi, who coordinates this activity.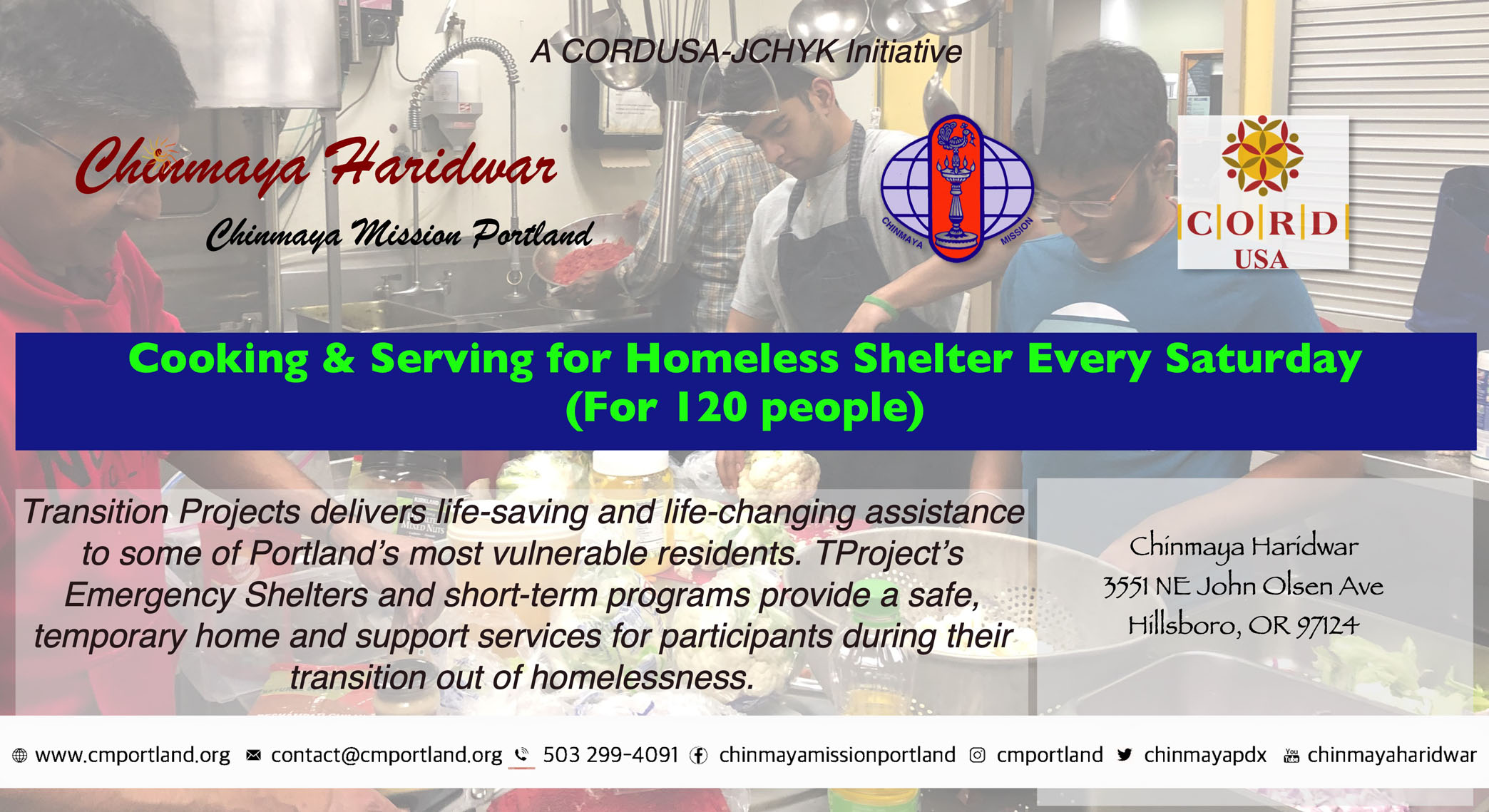 We encourage you to sponsor one time meal for the shelter ($150) or part of the meal through the button below, we will keep it as the seed money dedicated for this activity.  Please check with your employer about matching grants, it doubles your donation's impact today!
Thank you for your kindness & generosity in advance!