Hari OM!
Are you passionate about food and love bringing people together through delicious meals? We're calling on all culinary enthusiasts and food lovers to signup to cook for Shadras! Together, let's create a warm and welcoming atmosphere where we can nurture both our bodies and our spirits.
📅 Schedule: We're looking for volunteers who can commit to cooking sessions once a year, make it an offering on your special day or in memory of someone passed.
🍲 What's Cooking: Bring your regional favorites! From soul-warming Sunday lunch to homeless shelter cooking and special events, our kitchen is always abuzz with opportunities to prepare delightful meals for our Chinmaya family and beyond. Share your culinary skills and explore new flavors as we create memorable lunch experiences.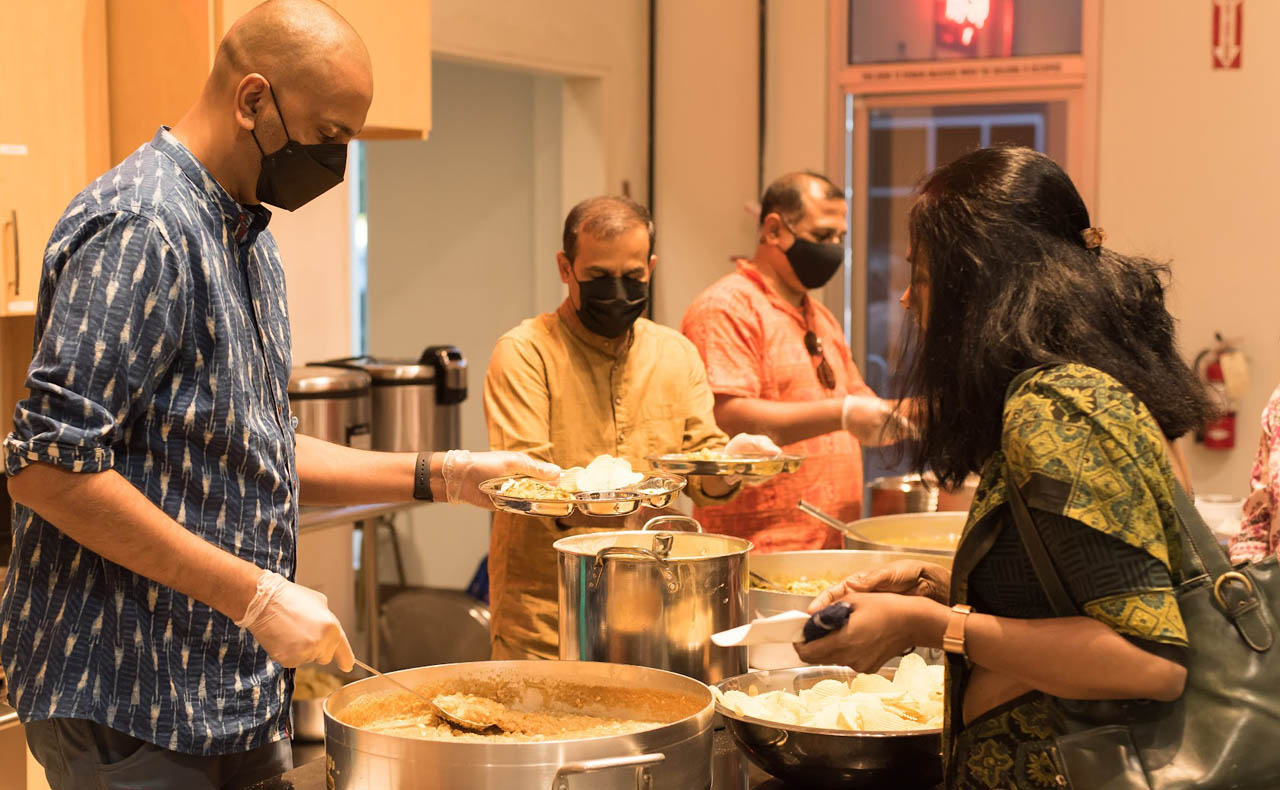 ✨ Why Volunteer with Us: By signing up to cook at Shadras, you'll experience the joy of serving others and fostering a sense of community. Plus, you'll have the chance to connect with like-minded individuals, expand your culinary repertoire, and make a difference in the lives of those we serve.
🆓 No Experience Necessary: Whether you're a seasoned chef or a cooking novice, we welcome everyone! Our experienced volunteers and kitchen staff will provide training, guidance, and support every step of the way. All you need is a passion for cooking and a desire to make a positive impact.
🙏 Sign Up Today: Ready to embark on this adventure? Sign up now for the upcoming academic year, with your preferred date (Sundays from September 10th 2023 to June 16 2024). Please be flexible with the date as there could be some schedule shuffling later on. Don't miss out on this opportunity to share your love for cooking and serve our Chinmaya community!
For any inquiries or further information, email us at contact [at] cmportland [dot] org!
Thank you for considering this opportunity to cook with us. Together, let's create a nourishing and loving environment that brings us closer as a Chinmaya family.