To help children learn
Values with fun
To delight like the moon
And shine like the sun
– Swami Tejomayananda
Children ask us many questions about our scriptures, the different forms of God and Goddess, the lives of saints and sages, and even about death. Many times we don't know how to answer them in a way that is true and also speaks to their hearts.
Bala Vihar by Chinmaya Mission is a place where children and teens can learn about spirituality through the systematic study of Hindu scriptures from infancy until high school. Learning doesn't only happen through a discourse or lecture but through stories, activities, interactive discussions, and even cultural programs and family retreats. Some of the Bala Vihars also offer Bhagavad Gita Chanting classes and Language Classes.
The best thing about Bala Vihar is that it's not only for the children or teens but it's for the whole family.
While the children and youth are engaged in their classes, the adults also have satsanga and discussions with like-minded individuals. They explore various texts of Advaita Vedanta that help them live fuller and more purposeful lives. Therefore, not only do the children and teens grow but the entire family grows. When the entire family grows, the nation grows. This was the vision of Swami Chinmayananda ‑ the key inspiration behind the Chinmaya Mission Movement.
Chinmaya Mission runs Bala Vihar all over the world and trains their teachers to conduct classes in-person or on virtual platforms. In North America alone, close to 20,000 children and youth have registered in this program.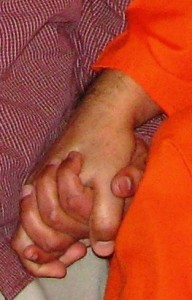 Bala Vihar (also known as "Balavihar") is a forum through which children learn about many aspects of Hindu culture and philosophy. Children are taught according to their level of understanding. See
curriculum
for age-appropriate splits and subjects. The little children learn about the Gods through simple bhajans, stories, and coloring. As they get older, they start learning values through songs, moral stories, games, arts and crafts, and the Bala Vihar values alphabets. Next, they are introduced to the Ramayan, Bhagavatam, and Mahabharat. An emphasis is placed on character analysis so as to develop ideal role models for the children. Along with this, the children celebrate all the religious and cultural festivals and learn about their significance. Here they get into the symbolism in Hinduism, including behind all the rituals, Gods, Om, etc. At this point, they begin to learn the practical applications of moral and ethical values (i.e. from the Bhagavad Geeta) in their daily lives. Then, when they reach high school, they are taught through discussions and reading sessions about the philosophical aspects of Hinduism, or Vedanta. After completing the full course, the children are then trained to be Bala Vihar Sevaks/Sevikas (group leaders). Finally, they become teachers, inspiring the younger generations, and strengthening their own understanding. While the children are in their respective classes, the parents attend a session of their own. Here, the parents have the opportunity to discuss issues that arise when raising children in America. The adults also learn the basic philosophies of Hindu Dharma through the study group
 with a prescribed curriculum
, enabling them to reinforce the Bala Vihar teachings at home. The Chinmaya method of teaching has been repeatedly proven to work in Bala Vihars and recognized widely as the most successful program for children by acclaimed Hindu organizations around the world. Children who go through the course not only learn all the values fundamental to Hindu beliefs but also know how to apply them to their day-to-day challenges. These kids are able to successfully resolve their identities in this dual culture and go on to be strong leaders with integrity and pride in their rich heritage